HOME
|
ASK ME
|
FB
|
Twitter
|
THEME
Monique Cervantes :)
18 years alive | 08.17.08 is
♥
, Monique is a daydreamer, freelance photographer, Multimedia arts student at DLS-CSB, illustrator, and crazy.
Daily Dose of Pretty Things. :)
*All photos are mine unless stated otherwise.*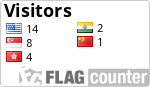 Free counters
« 2/585 »

please have a seat on my most luxurious couch. 
THIS IS THE GREATEST THING I HAVE EVER SEEN IN MY LIFE CAN THESE PLEASE BE REAL.